Reordering your posts with Buffer SDK
01 Apr 2013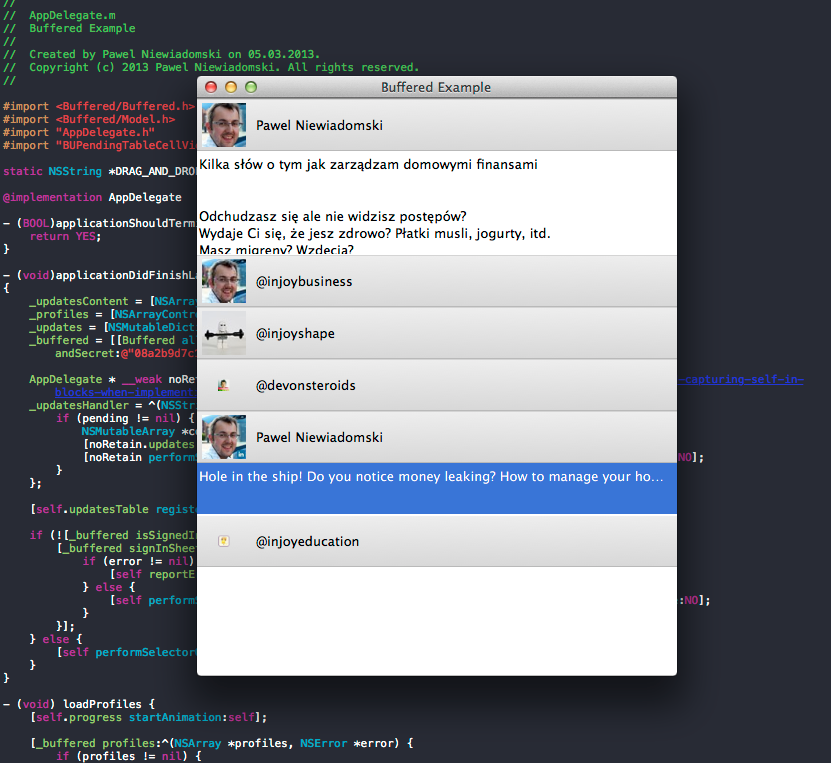 I started with an idea of creating a new Twitter client that would satisfy my needs. I love tweeting using TweetDeck. It has a multi-column layout, keyboards navigation, it's really nice. But it lacks a big feature - there's no buffer integration. Also it's not lists focused and has some usability glitches. So I decided to make a better version. But that's a long way. So I had to split the whole project.
Finally I can ship first version of <a href="http://hoopoeapplcom">Hoopoe App</a>. It has still long way until it reaches my dream but I've settled the first stone.
I made public my little SDK for Buffer that will let you use this service in your Mac app easily. I attached a nice example that let's you change order of your posts in queue for each profile. Just drag and drop and changes will instantly go to the server.
It's still under development so expect new features to be added. 
It's licensed under BSD license so feel free to grab it. Any contributions are welcome :-)