Queued Mac integration for buffer released
03 May 2013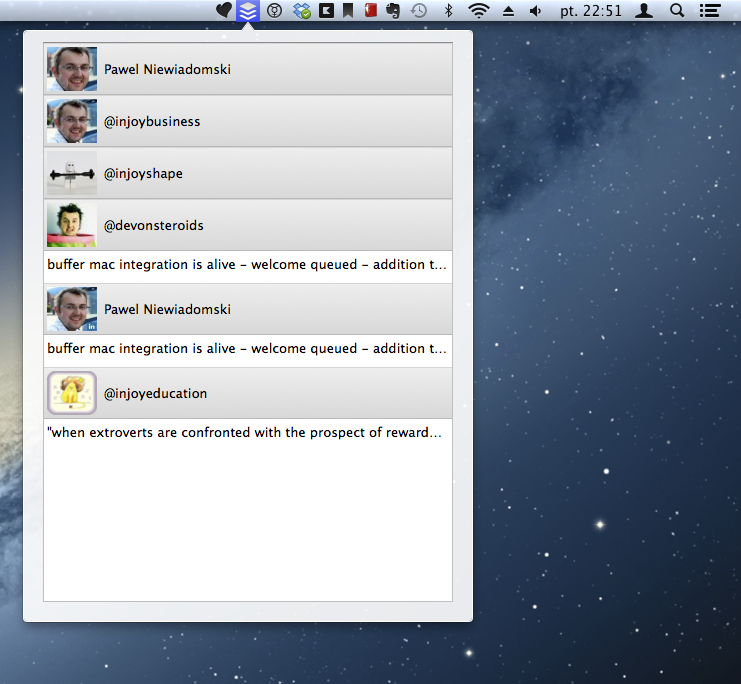 It's alive! Just released my MVP for Queued a nice addition to Buffer.
Your Buffer queue is now a click away. No need to check your email to see notifications from Buffer, or use your browser to see what you have already scheduled.
Currently you can see all your pending updates for each profile (updated every 30 seconds).
What's great - you can also reorder scheduled updates by dragging them. You can reorder items only within one profile (something that will be solved in the future).
If you schedule enough posts to keep Buffer happy the icon will turn green!
Coming soon - ability to remove scheduled posts, refresh button, anything more you need?
Right click on the icon to send me feedback (or check for updates).
Download it now! (requires Mac OS X 10.8 Mountain Lion)