Get to know people you build your software for
27 May 2013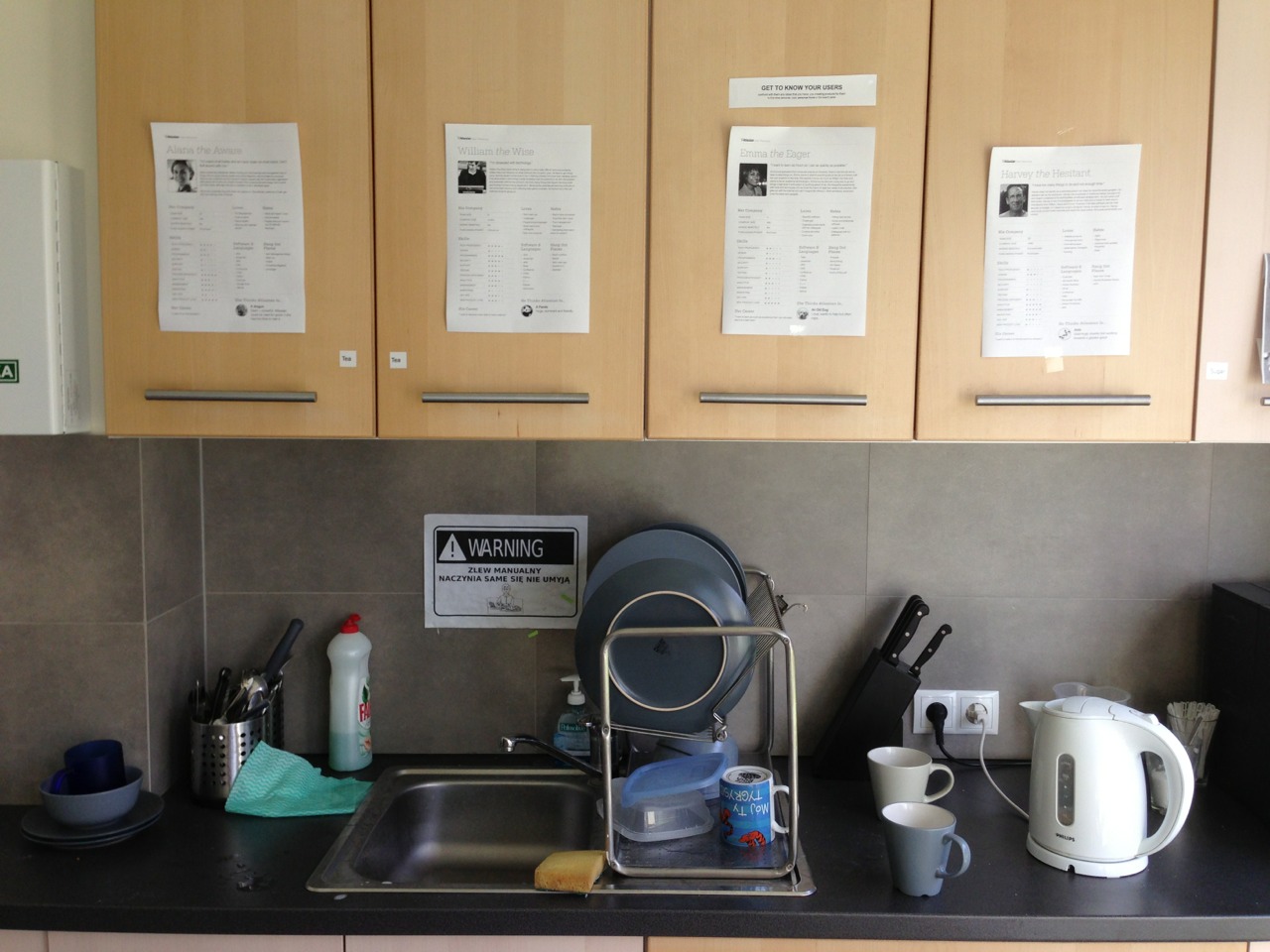 Get to know people you build your software for.
Our office got new guests and they are real personas ;-)
Defining personas for your project is one of the greatest thing you can do to understand your users. We haven't been using it until recently (like a year or two) but I love it.
Having a "psychological" scope of the user is great ;-) Usually personas are generalized, segmented description of major users for the system.
We talk about their needs, likes, fears, and habits to help us understand how to make the software usable for all of them.
If you've never tried it before your should definitively spend some time with your PM and team to understand you users. 
Go and meet your personas!