If you haven't noticed already Atlassian released AtlasBoard
22 Aug 2013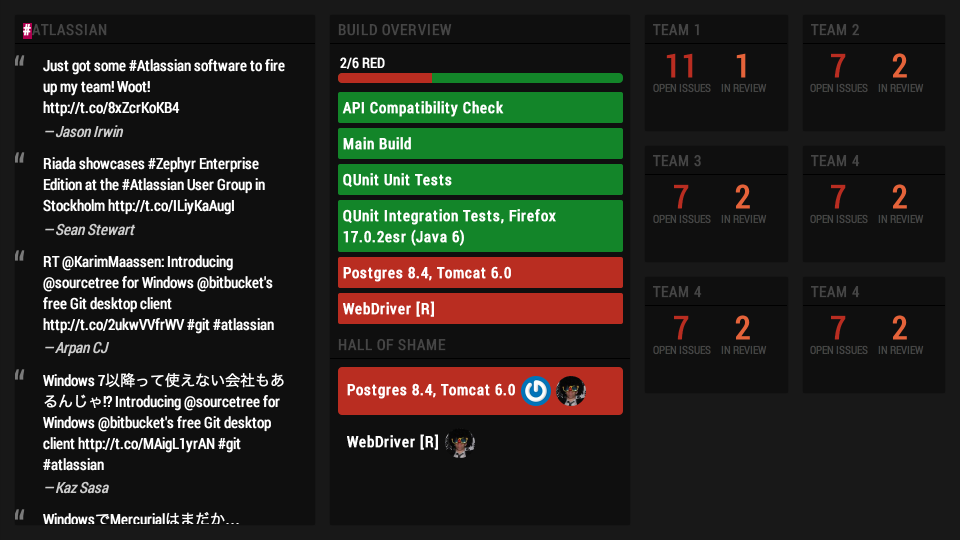 If you haven't noticed already Atlassian released AtlasBoard which is a cool and geeky way of creating awesome wallboards for your team, product, or computer.
Now each team has their own wallboard based on AtlasBoard, I wonder why we haven't yet had a contest for the best wallboard? ;-)
In our room we have a big TV that presents the latest builds, metrics and other gadgetry so we look like we're busy all the time.
With a few simple steps you can create a wallboard for your team.